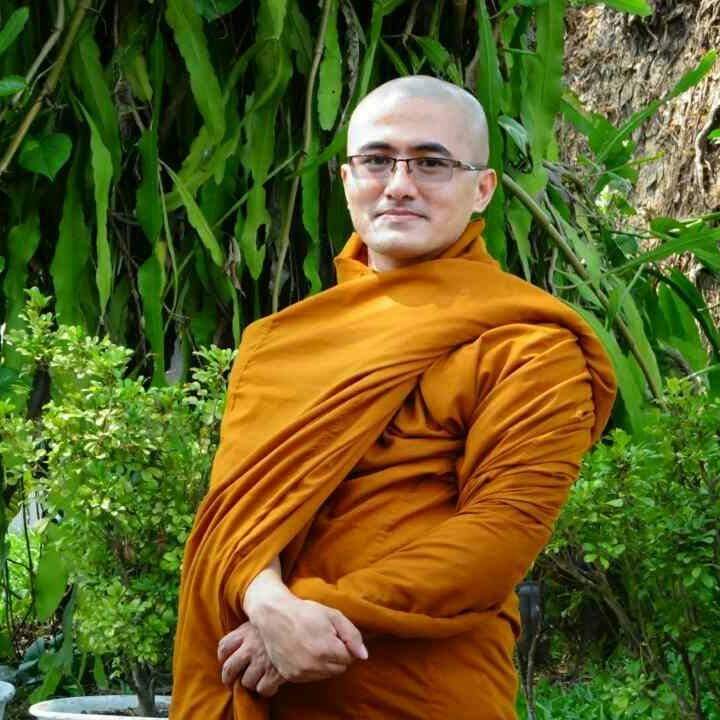 With great expertise and compassion, Venerable U Nyanavudha's guidance has helped yogis from around the world gain insight, peace and happiness through vipassana meditation. Venerable U Nyanavudha was born March 23rd, 1987 in (city) Nepal. At the age of sixteen, he was ordained as a novice by the late most Venerable Panditarama Sayadawgyi on March 4th, 2004 at the International Buddhist Meditation Center. It was only a few months later when he traveled to Myanmar to practice meditation at the Panditarama Meditation Center. At the age of nineteen he took higher ordination into the monkhood, again with Venerable Panditarama Sayadawgyi as preceptor at Shwe Taung Gon Meditation Center in Yangon.
Venerable U Nyanavudha went on to study the Buddhist Scriptures over a period of seventeen years, completing the rigorous series of Pali examinations conducted by the Myanmar government. In 2010, he not only passed the middle-level examination, but earned first place in the Bago Division. In 2019, finally years of dedication and hard work culminated in earning the prestigious Dhammacariya degree and gained the titles Sasanadhaja Dhammacariya and Vinayamamaka.
Beginning in 2012, he took up residence at the Hse Main Gon Forest Meditation Center where international and domestic yogis alike were fortunate to receive his astute guidance. For seven years he acted not only as a meditation teacher, but also as a manager for the celebrated International Special Retreat for Foreign Yogis, taking great care to direct and support yogis so that their morality, concentration and wisdom may flourish according to the teachings of the Buddha.
Gaining distinction and respect in the international meditation community, Venerable U Nyanavudha has been invited to teach in Indonesia, Sri Lanka, Malaysia, Vietnam, Myanmar and Nepal. He currently resides at the International Buddhist Meditation Center in Kathmandu where he continues to spread the light of the sasana.