Venerable Sayagyi Daw Khemanandi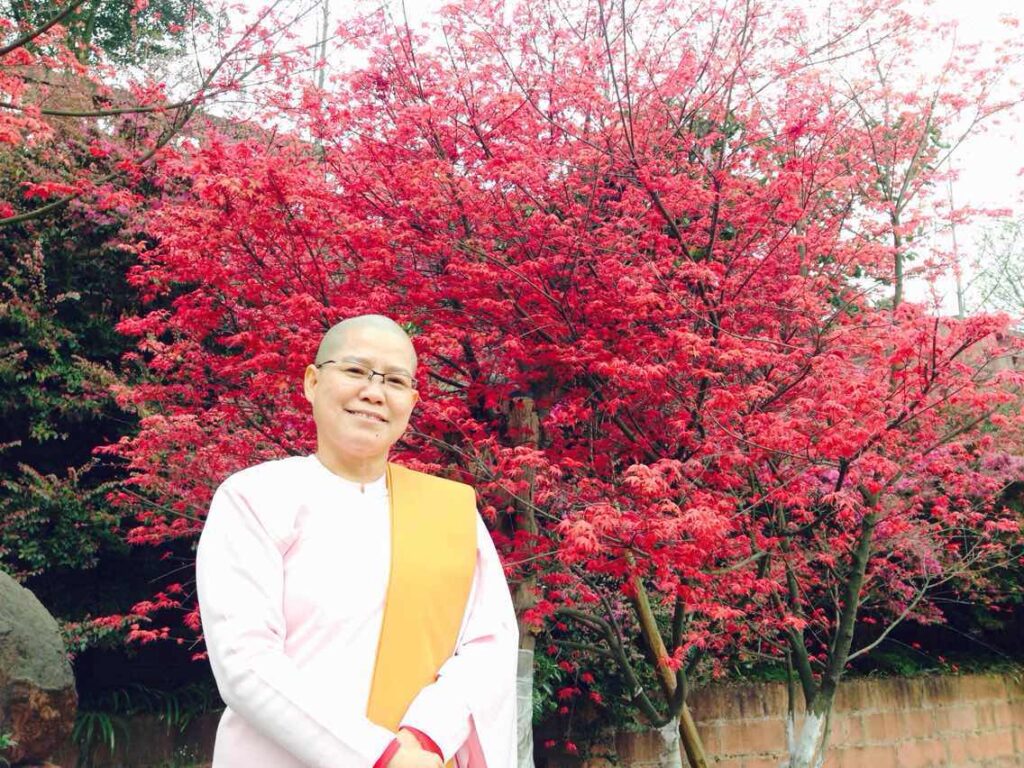 Sayagyi a Malaysian Chinese, is the Chief Executive of the Khemanandi Meditation Center Batu Pahat, Johor. Began to practice Vipassana meditation in 1989 under the guidance of Venerable Panditarama Sayadawgyi
In 1993, with the consents and blessings of her parents and family members she was successfully ordained as a Theravada Nun. From then on, she continue the Noble Dhamma Journey at the Panditarama Yangon International Meditation Center in Myanmar.
The Journey continue, Venerable Panditarama Sayadawgyi then assign her to guide the part time foreign yogis & serve as a Chinese Interpreter.
Since 2000, She successfully conducted Intensive Meditation Retreats in France, Belgium, UK, Singapore, Taiwan & Malaysia.
In 2006 Venerable Panditarama Sayadawgyi entrused her to translate the book Titled "In This Very Life" from English to Chinese. She had completed it timely. This had much benefited the Chinese Buddhist.
In 2010, Daw Khemanandi began her Dhamma missions in Mainland China, where she spend more then 10 years, conducting intensive Retreats at different Provinces in China. Thousands of Chinese Yogis underwent months of retreats and gain health physically and mentally. Further developed insight wisdom effectively.
While teaching, she also leads Yogis from China, Hong Kong, Taiwan, Malaysia, Australia to go on pilgrimage and do Dana in Myanmar, Nepal, India.
These had enable Yogis to experience short-term ordination, practice meditation and learn the basic Pali.
On June 8, 2017, the "Khemanandi Meditation Center" was successfully Constructed & Officially Launched.